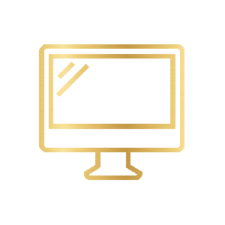 E-Commerce Website
$850.00
Let me create an online shop for you with all the essentials that makes it easy for your customers to buy what they want!
All e-commerce shops designed and built by me will use a PayPal cart and checkout. Your customers do not need a PayPal account to checkout with PayPal, or to use their credit or debit card. They just have to select the 'Don't have a PayPal account?' option and pay as a guest when they are directed to PayPal.com.
With this e-commerce package, your shop will have the following.
Custom landing page where you can feature your product information, promotions, etc.
Custom header or integration of your existing logo.
Navigation menu for all your product categories.
Sidebar setup with the shopping cart and customer account login. (If your customers choose to create an account, they can view past orders and update their address.)
Interior informational pages.
Breadcrumbs on interior pages for ease of navigation.
Single product pages with fields for the thumbnail photos of the product, product name, product description, price, + and – quantity button, and an Add to Cart or Select button for products with options for size, color, etc.
Ability for customers to leave reviews on products.
Two related products will show below products on single products pages. (The shop software decides what products show.)
Inventory tracking. (If you put in your inventory information into the site customers can first choose a size, color, etc. and once they do that, a small message pops up below saying if it's In Stock and how many are available.)
Optional photo slider on your shop's home page.
Optional blog page and social media buttons.
This is the starting price for our e-commerce development services. Additional fees may be required based on any special features and functions necessary to render the design. If there is a feature you don't see listed above, please contact me to discuss.
This price includes: installation of WordPress and PayPal cart software, basic implementation and development of the design, plugin installation and setup (straight out of the box, no aesthetic customizations), mobile responsiveness (theme and CSS), 3 rounds of revisions before installation, installation of the final product, and 2 weeks of post installation support. After those 2 weeks, any additional revisions will be an extra fee.
This price does not include: web hosting, development of special features, functions or plugins necessary to render the design (as mentioned above) or content creation. Those services must be purchased separately. By purchasing this package you agree to these terms.
* Include in your Order Notes at checkout if this is for a Shopify website.