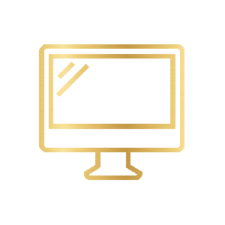 WordPress Design Development
$525.00
Did you have someone draft the design of your dreams, but now you need someone to develop that design in WordPress? I would love to turn that design into a functional site! (Wait! Are you the designer? Read how I can develop your design!)
This is the starting price for our web development services. Additional fees may be required based on any special features and functions necessary to render the design (e.g., creating custom templates, further developing and customizing plugins, customizing default functions, etc.), and this will be discussed before payment.
This price includes: setting up WordPress directory folders and files within your web hosting, basic implementation and development of the design, plugin installation and setup (straight out of the box, no aesthetic customizations), mobile responsiveness (theme and CSS), 3 rounds of revisions before installation, installation of the final product, and 2 weeks of post installation support. After those 2 weeks, any additional revisions will be an extra fee.
This price does not include: web hosting, development of special features, functions or plugins necessary to render the design (as mentioned above) or content creation. Those services must be purchased separately. By purchasing this package you agree to these terms.